Sprint starts updating the Samsung Galaxy S4 to Android 5.0 Lollipop
6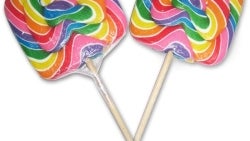 Sprint announced today that the Android 5.0 Lollipop OTA update is now rolling out to all of its carrier-specific versions of the Samsung Galaxy S4. AT&T launched the
5.0 Lollipop update for the Galaxy S4
about a month ago, while Verizon started
updating its version of the handset
a couple of weeks ago. Both of Sprint's Galaxy S4 versions, the one that can run on the high-speed Sprint Spark network and the one that cannot, are now being updated to Android 5.0 Lollipop.
As with all software updates, this one appears to be released in stages, meaning that it could take a few days before the Android 5.0 Lollipop OTA update reaches your device. To manually check for the availability of the new OS update, you can go to Settings -> More -> System Update -> Update Samsung Software -> Check Now. Please note that this is not a required step, as the handset will automatically check for updates once every few hours.
The Spark-enabled version of the handset will be updated to software version L720TVPUCOD2, while the one that lacks Spark compatibility will be updated to software version L720VPUGOD2. The only notable difference between the two software versions is that the Sprint Spark flavour of the Galaxy S4 will also include the new Factory Reset Protection feature.
Compared to Android 4.4 KitKat (the current Android version for both variants of the handset), Android 5.0 Lollipop brings a number of changes such as a new TouchWiz user interface that integrates Google's Material Design UI principles, a new lockscreen, Priority Mode notifications, a new multitasking screen, as well as the standard range of bug fixes and performance improvements.