Sprint says they're going to continue offering unlimited data with the iPhone 4S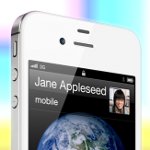 Although there was
little doubt
that the number three wireless carrier would change its current data plan offering for the
iPhone 4S
, Sprint customers can pop open the champagne bottles now that the good news is confirmed-confirmed.
Speaking to AllThingsD, Sprint spokeswoman
Michelle Leff Mermelstein
let out the good news that customers have been eager to hear – that is, Sprint will continue to offer its
unlimited data plan with the iPhone 4S
. That's wonderful news to everyone, especially those who are planning to pick up the new phone come launch day, but it's just sweet for them to know that they're not going to be limited in any way with the handset.
Easily its biggest differentiating feature
against the competition, Sprint is the only major wireless carrier that continues to offer
truly unlimited data
with its devices – thus, it may potentially be enough to lure new customers who are left with other limits with the competition.
However, let's just hope that it doesn't compromise the capacity of the network seeing that
iPhone users tend to chomp a good amount of data
. Easing some of the worries, Mermelstein said, "
We have every confidence in the ability of our 3G network to handle the influx of devices we expect to get. It certainly hasn't been an issue to date
."
Of course, it's fine and dandy that Sprint is absolutely confident about its network, but we'll know for sure at how things pan out in a couple of months as the new handset starts to permeate the network traffic. Still, you really have to say that it's a win on Sprint's part as they're able have one contributing factor to separate them.
source:
AllThingsD