Android and iPhone 4 users are gluttons for data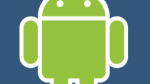 Arieso, a network management company, has released a revealing look at the data use of different devices. They took a number of popular devices, and compared them to the
iPhone 3G
as a benchmark.
Their study overall showed that users of the iPhone 4 and Android-powered handsets spend up to 250% more time on data calls than their iPhone 3G counterparts. Those same users also log as many as 130% more individual data calls.
The
iPhone 4
was demonstrated to be one of the most data-hungry devices, making 44% more data calls, downloading 41% more data, and staying connected for 67% more time than iPhone 3G devices.
Android devices showed the highest amount of downlink and uplink data. Users of Samsung Galaxy devices upload 126% more data than iPhone 3G users.
HTC Desire
users download 41% more data than iPhone 3G users.
An important, but perhaps unsurprising, finding was that actual phone calls remain constant. Michael Flanagan, CTO of Arieso, points out the pitfalls of an unevenly
growing demand
: "They are risking rising operational costs, and delivering a sub-par quality of service to customers. They must adopt a new, more precise approach to monitoring and optimizing their networks."
We're hardly surprised by the study's results. It's important to note that the increased usage from the iPhone 3G to the iPhone 4 et al might be an issue of demographics, rather than a changing market. More data-hungry users are often early adopters, who would have switched to these newer, even more data-centric devices.
source:
Arieso
via
eWeek