Sprint focuses on call clarity by utilizing HD Voice
17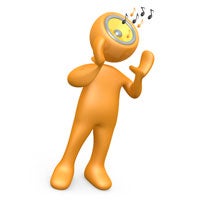 While we compare, contrast, and debate which smartphone is better, most of the attention is focused on screen size, battery life, storage, processor speed, operating platform, and camera capabilities. Oddly, the most over looked feature of phones today is the phone part.
In today's offerings, when it comes to call clarity, mediocrity reins supreme. Sprint is looking to raise the bar when it comes to the calling experience by introducing HD Voice service with the launch of the HTC Evo 4G LTE.
Sprint is touting HD Voice as the "next-generation evolution of voice quality and the future of voice communications for mobile phones." It describes the service as having fuller, more natural-sounding voice quality. We posted an
interactive demo of HD Voice from Telstra
a few months ago, and the difference is definitely remarkable.
The HTC Evo 4G LTE will be Sprint's first HD Voice capable device. Will improved call quality be enough to lure users away from other carriers and devices? We'll have to wait and see about that, but improved call clarify is always a welcomed upgrade.
source:
Sprint