Here's how HD voice sounds (hint: it's stunning)
20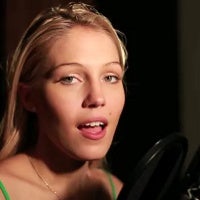 With
voice over LTE almost around the corner,
the time for better quality voice after decades of having to deal with dull sound on phones seems to have finally come. To Australia at least, where local telco Telstra has launched HD voice, which it calls
"the first major advance in mobile voice quality in 20 years."
To cut it short,
HD Voice
aims to bring crystal clear voice quality and bring superior background noise cancellation but only on calls made between compatible phones on Telstra's network.
The technology uses Wideband Adaptive Multi-Rate coding (WB-AMR). Basically, this allows voice to travel in the 50 to 7,000Hz, while standard voice is transferred in a much narrower and thus inferior frequency range of only between 300 and 3,400Hz.
"The wider dynamic range means over twice the range of voice frequencies are transmitted allowing customers to hear the full range of a person's voice and makes it much clearer to distinguish between similar sounds like 'S' and 'F',"
Telstra explains.
But nothing will convince you better than the amazing interactive demo below. Can you hear the difference? How important is that for you?