Sprint PCS Vision Phones Trickle Into Stores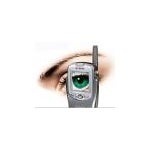 Consumers excited to race to the nearest Sprint PCS store or retailer to buy one of Sprint's new third-generation phones may have to wait a while for the exact phone they want. Initial devices available for the PCS Vision service include the Sanyo 4900, the new CDMA-enabled Handspring Treo and in some stores the color-screen Samsung A500.
For example, the Sprint superstore in Culver City, Calif., says it only has the Sanyo 4900 in stock, and expects other models to arrive ''probably next Monday [Aug. 19],'' a sales rep tells Wireless Week. One store in suburban Denver also has the Sanyo phone and its sales rep says it received only one of the high-end A500 devices, which sold immediately. A Best Buy retail outlet says it is selling the Sanyo and the Samsung A500. The PCS Vision service offers high-speed mobile data services along with voice, using a CDMA2000 1x network. Applications include business user options like corporate e-mail and consumer-targeted options such as a snap-on camera.