Sprint: Buy one Samsung Galaxy S7 or Galaxy S7 edge, get the second one for 50% off
17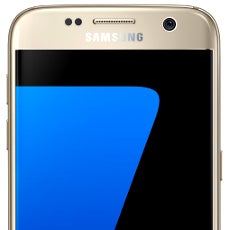 No sooner did the
Samsung Galaxy S7
and
Samsung Galaxy S7 edge
get officially unveiled this afternoon, then Sprint announced a "Buy One, get the Second 50% off" deal. Before we get to that, we should mention that the carrier will start taking pre-orders for the Galaxy S7 and Galaxy S7 edge on Tuesday, February 23rd. The phone starts shipping on March 11th.
For a limited time only, buy or lease a Samsung Galaxy S7 or Samsung Galaxy S7 edge from Sprint and get a second model for 50% off. You can end up with two Galaxy S7 units, two Galaxy S7 edge phones, or one of each. And for those who want the latest Galaxy model each year, Sprint introduced the Galaxy Forever program. Pay off at least 12 installment payments on your lease, and you can trade in your Galaxy handset for the newest model. And the next year, the same rule applies.
Lease the Galaxy S7 from Sprint for $0 down and $25.99 a month for 24 months. Halfway through that lease, you will be able to trade in your Galaxy S7 for the Galaxy S8. And with the BOGO deal, you will be leasing the second Galaxy S7 for $12.99 a month over 24 months. The lease price for the larger Samsung Galaxy S7 edge is $30.50 a month for 24 months, also with $0 down. The second model is priced at $15.25 a month. And yes, the phones purchased at 50% off are eligible for the Galaxy Forever plan.
Instead of leasing the phones, you can buy the Samsung Galaxy S7 for $0 down and $27.09 over 24 months. The second unit will cost just $13.54 for 24 months. The Samsung Galaxy S7 edge can be purchased for $0 down with 24 monthly payments of $31.24 each. The second unit is $15.62 a month for 24 months.
Sprint is also offering the same extra bundle package that other carriers are. Pre-order or purchase either the Galaxy S7 or Galaxy S7 edge between February 23rd and March 18th, and you will receive a free Gear VR with six games. This is a $170 value, according to Sprint's press release. Other carriers have listed the value of the bundle as being $150.
"We're inviting consumers to join the millions of customers who have switched to Sprint with an offer that lets everyone get their hands on each new generation of Samsung Galaxy smartphones from Sprint every year. With Galaxy Forever, our customers can easily swap out their new GS7 or GS7 edge for the next generation after just 12 payments of less than $26 per month – that is less than a dollar a day. There has never been a better time to get your hands on the hottest Samsung Galaxy smartphones from Sprint."-Marcelo Claure, CEO, Sprint
Sprint pre-paid subsidiary Boost Mobile will offer the Galaxy S7 starting on March 11th. Sprint's other post-paid carrier, Virgin Mobile, will start selling the Galaxy S7 sometime after Boost starts selling it.
source:
Sprint