Springpad gets major UI overhaul for 3.0, becomes a lot more social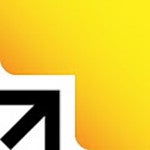 Springpad, the popular note-taking alternative to
Evernote
, just upgraded its mobile apps for Android and iOS to version 3.0. The update brings a host of new features (see partial list below), and adds a lot of customization to their user interface. Perhaps the biggest features of all are the new social features; while you were previously able to make a list public, now you can easily share access to it, allowing all of your friends to share their favorite recipes, or their favorite places to dine around town. You can also easily make that sharing private or public.
In many ways it's like the note-keeping app has added a social networking "kit" that allows you to build impromptu networks around specific topics. It's an interesting idea, and something we expect to see a lot more of if Springpad's experiment finds success.
Partial list of new features:
Notebook sharing options
- Collaboration: Invite family, co-workers or your inner circle to collaborate on any notebook
- Public or Private: It's up to you how you want to share your notebook
Beautifully Simple Notebooks
- Smart Bar: The easiest way to add anything to Springpad; just type it in and let the smart bar help you out
- Themes: Personalize your notebooks with different themes and designs to make them your own
Discover Notebooks
- Explore notebooks created by the community organized by category and tag
- Follow notebooks of interest and easy access new and old information when you need it.
- Easily Spring discoveries into your own notebooks
It seems like you can't launch a new feature these days without releasing a video showing off how enthralling it is to use your new/upgraded product, and Springpad is no different, releasing this video to show off the new social layer of Springpad in action, taking some mild swipes as Facebook sharing in the process:
sources:
Play Market
,
App Store