Spreadtrum's new single-core chip could usher an era of dirt-cheap, entry-level smartphones
10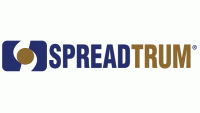 Earlier today, Shanghai-based fabless semiconductor manufacturer, Spreadtrum, launched a new generation of single-core chips, built specifically with smartphones in mind. The silicon will come in several versions, compatible with WCDMA, TD-SCDMA, and EDGE networks, and will sport a single frugal ARM Cortex-A7 core, running at speeds of up to 1.2GHz. The processor will be coupled with one of ARM's Mali-400 GPU's, which is actually rather potent, all things considered.
In a world where even dual-core processors are on an extinction path, single-cores sound more than underwhelming. But Spreadtrum might just have a winner on its hand, seeing as it has managed to embed essential connectivity features, such as GPS, Wi-Fi, Bluetooth and FM radio into the chip. This allows for the manufacturer to keep costs dirt-cheap, and the chips themselves will likely be extremely affordable. Considering that the high-end smartphone tier is nearing saturation, Spreadtrum's move is not surprising, as its the remaining billions of people that still can't afford a smartphone that companies will be targeting ever more aggressively from now:
"
Our single-core smartphone platform provides a rich user experience to the consumer who is buying a smartphone for the first time
," says Dr. Leo Li, chairman and CEO of Spreadtrum Communications. "
By integrating connectivity, we are able to bring down the total device cost for our customers which can help further improve end-market retail prices. This can help further open up mass market demand globally
."
The press release goes on to cement the notion that Spreadtrum is going after first-time smartphone buyers, citing a study that found that some 500 million people will be purchasing a smartphone in 2014, just in China and India. Of those, the study estimates that 400 million of those will be first-time buyers.
The chip, dubbed SC7715, is sampling already, and it'll offer WCDMA/HSPA+ connectivity and support for cameras up to 5-megapixels, 720p video capture, and display resolutions of up to WVGA (480x800). These are obviously adequate, considering the target group, so it is now just a matter of time until we find out whether this move will draw the rest of the silicon slingers into the open field, competing for ever lower prices. After all, at the rate the industry has been going, it really shouldn't be all that long until $50 smartphones are
commoditized
.