Motorola CEO seemingly confirms plans for a $50 smartphone
29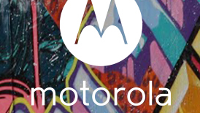 The Moto G has already won itself a steadfast following, and is largely regarded as the first truly affordable brand name smartphone that doesn't suck. It would appear, however, that Motorola was merely scratching the surface with the budget device, as CEO Dennis Woodside confirmed plans for an ever more affordable device for
TrustedReviews:
"
In much of the world $179 is a lot of money so there's a big market at a price point of less than $179,
" the Motorol CEO says, "
We're going to look at that and just delivering on that value promise is super important. I mean why can't these devices be $50? There's no reason that can't happen so we're going to push that.
"
This is as concrete a confirmation as you're about to ever pull out of a major manufacturer's CEO, and it sure feels like Woodside isn't playing around. Of course, the Motorola exec failed to provide any further details about what kind of a device we might expect and when, but we can't help but feel a little skeptical. Motorola
has
made an impressive stride with the Moto G on its path to bottom prices, yet $50 still sounds a tad farther down the line. In all honesty, however, some Chinese manufacturers have already arrived at this price point (see: Jiayu F1), so it's certainly not out of the realm of the possible. In any case, that's one seriously intriguing thought, and we almost smell Google's hand in this. After all, the Mountain View-based search giant has long promoted its desire to have every person connected to the internet (which is not at all accidentally good for business). Well, a $50 Motorola device sure sounds like a good way to start on the remaining half of the planet for which current offerings are unfortunately still a luxury.