Spotlight: ZUI Locker is a suave lockscreen app for Android
1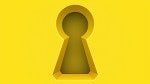 ZUI Locker is a beautiful, functional lock screen. It will impress you upon the first time activating it with its stylish execution and smooth animations. Thankfully, it's not only style and no substance to be taking a gander at in here! Swipe up on the lockscreen and you will engage possibly the prettiest pull-up toggles menu there is. The Material is strong in its design, presenting a paper-like appearance.
From the menu, you can access Wi-Fi, data, sounds, flashlight, and brightness controls. Below these, there are shortcuts to Wallpaper, Layout, RAM Boost, Settings and a Lucky mini-game which rewards you with app recommendations. The final row contains customizable shortcuts to the camera, phone, and Facebook apps.
Arguably, the most fun you'll be having with ZUI is in the app's Settings menu, which is rich in features. It starts with Smart Screen On and Privacy Protection - the screen automatically turns on when your phone goes out of your pocket and there are unread notifications, or message content gets hidden and only the amount of messages gets shown.
Other interesting features are Double Tap To Sleep, which is self-explanatory, or Mistouch Prevention Mode, which prevents unlocking the phone by mistake. When it comes to the bread & butter of a lockscreen, though, that's where ZUI Locker shines. You can comfortably set your security pattern, choose among vibrant lockscreen themes (free & paid), and get a new lockscreen wallpaper daily.
So far, so good! What are ZUI Lockscreen's downfalls? First, the interface is a bit too color-happy and minimalist, which makes for a somewhat confusing process of getting used to how the app controls. The second elephant in the room is that ZUI is heavily monetized. Although the amount of content you get for free is quite generous and of mostly great quality, unlocking the many VIP wallpapers and lockscreen widgets either costs real world money or makes you go through sponosred app downloads. We can't really complain about such practices, especially since this approach is cleaner than banner advertisements. But we felt like pointing out the monetization so you have a better idea of what to expect.
Still, ZUI Locker is free for the most part, and really elegant. If you like lockscreens, definitely give it a whirl.
| | |
| --- | --- |
| Developer: ZUI Locker | Download: Android |
| Category: Customization | Price: Free (with in-app purchases) |