Spotlight: Symphony Music Player for Android delivers visual eye candy and many audio options
7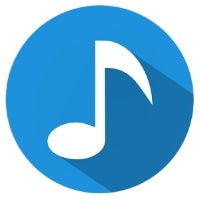 The choice of music players for Android is almost overwhelming, so here's another one you could try if you haven't done so before. Symphony Player is another properly featured player, outfitted with a slick UI and sound enhancement options such as a 9-band equalizer, bass boost, virtualizer, and reverb.
Listening to music is one thing, but you can also select songs from folders, manually download missing album art and choose your favorite images, make multiple playlists and custom music libraries. There's also a customizable cross-fading effect to prevent songs from abruptly starting and stopping, or playing DJ on the go.
Other notable bits of functionality include song sharing through WhatSapp, email, and Bluetooth; song queuing; visual eye candy such as two album cover display styles, three track change animations, two base themes and six color schemes; individual EQ settings per different artists, albums, song, and genre; and a built-in tag editor. Nothing better than a player that lets you fix up those messed up song titles by yourself right on your phone!
Symphony Player is under active development and comes in free and paid versions, the latter existing merely as an option to support the developer. Give this fine app a good run and enjoy the music!