Spotlight: Start lets you launch everything you care about right from the lockscreen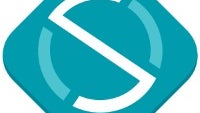 Celltick's Start lockscreen is a genuinely useful app, especially to those of you who like their lockscreen resembling a launchpad for their most often used apps and activities. Start is minimal, yet reasonably dense in functionality. Once installed, it makes your lockscreen a three-part tool. In the upper right corner, you get a menu for changing themes, selecting backgrounds, and toggling Settings and Security options.
Heading to the Settings menu, you'll find plenty of customization options. For starters, you can place your favorite widgets and shortcuts in the lockscreen, or choose your Starters - shortcuts you activate by swiping a ring over them, a bit like stock Android.You'll find them on the bottom - look for the circle you use to unlock your smartphone, or quickly start an application.
The real meat n potatoes of Start is the panel to the left. It has a bunch of shortcuts that you pull to the right and activate certain features! You can play mini-games on your lockscreen when you're bored. Or get a convenient toggles panel. There's also Search, an RSS news feed, Facebook (duh!), Yahoo Weather report, and Starter Settings which lets you enable or disable those Starters we spoke of earlier.
Start is a mighty fine app for those who appreciate convenience. The free version is up for Google Play, but expect to see an add or two pop up on your lockscreen.