Spotlight: Plastexo app is chock-full of high resolution Material Design wallpapers
2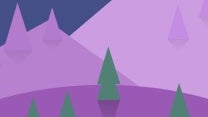 Still looking for that perfect wallpaper in the vast ocean of backgrounds and customization apps that is the Android universe? We know, we know, it's an endless hunt. You think you found the perfect picture, and a little later, you are back in the online hunting grounds.
Today, though, you won't be venturing extra-deep into searching, because we found this sweet Material Design wallpaper app to show you. It's called Plastexo, it's completely free and contains as many as 76 backgrounds in resolutions of up to 3200x2560.
Going with the Material flow, Plexo is simple and intuitive to use. It boils down to browsing all the wallpapers that the app has to offer, selecting the one you like, and applying it. You can also save chosen backgrounds to your internal device storage and do things like modifying and sharing them. The Muzei support is the icing on the cake.