Spotlight: AppChat makes a chat room for every Android app on your phone and lets you talk to strangers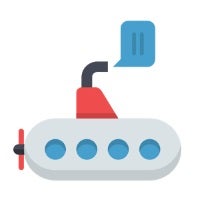 AppChat is the result of a bunch of developers gathering and hacking together their crazy idea into something publishable on Google Play! Basically, AppChat creates a chat room for every app that you have installed on your device. Thus, you are able to talk in real time to everyone else who installed the same app. Call it the mother of all clubs of interest!
As of version
1.3
, which is available to download right away, AppChat supports user profiles, wallpapers, automatic translation of messages and other chat-related functionality like deleting your own messages, spam filtering by flagging messages, and an omnipresent Like button with an added counter.
In addition to app chat rooms, AppChat has ones for devices, so feel free to talk all you want about your Nexus 6P with your friends from the Nexus 6P channel! Moreover, the developers tossed in some other cool bits of functionality. If you take a screenshot, AppChat automatically detects which app it came from, and offers to upload it to that chat. Also, if you swipe in from the bottom right of your screen in any app, you go straight to the chat room for it.
If you feel like entertaining yourself with AppChat, go grab it from Google Play. It's a free Android app and it's available from the link below.