Spotify for iOS scores an equalizer with a lot of presets in tow, at long last
3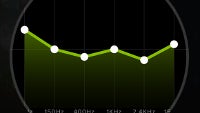 Spotify, one of the most popular music-streaming services, has just implemented a rather handy and much-anticipated feature – an equalizer. Said frequency-adjusting functionality is arriving via an update to Spotify's iOS version and allows users to choose among 22 different presets, such as Hip-Hop, Flatness, Bass Reducer, Acoustic, Treble Booster, etc. Spotify's equalizer menu can be found in Settings, in the Playback tab, and will surely appeal to those music audiophiles that feel the need to modify the audio levels of the music they listen to.
Apart from the prominent addition of the equalizer, the update also comes with a few other interface improvements. Frankly said, these are of the hate-it-or-love-it type, as they might greatly annoy die-hard fans of Spotify – the Discover option, which was previously a standalone one, is now embedded inside Browse. This only applies to the iPhone version of the app, whereas its iPad counterpart has been treated to a revamped Artist page, which now shows the performer's latest release and merchandise. All in all, small changes, which are aimed to further improve the experience and make the app more user-friendly.
Several months ago, the interfaces and the visuals of the
Android
,
iOS
, and
Windows Phone
versions of Spotify were fundamentally revamped. Their overall interfaces also got pimped. This update, however, focuses on pure functionality, which is more than welcome. There is no word when the Android and Windows Phone versions of Spotify will score the equalizer-toting update, but it would probably come relatively soon.
You can also check out our comparison between some of the
more popular music streaming services
, in which Spotify is among the top contenders.
Download: Spotify (
iOS
|
Android
|
Windows Phone
)