Spotify announces HiFi subscription tier, coming to Premium users later this year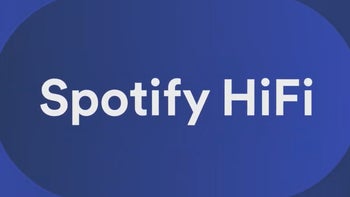 Spotify
is bringing new benefits to users who pay for a monthly subscription. Starting later this year,
Spotify HiFi
will be available to all Premium subscribers who wish to upgrade, regardless of what platform they use to listen to their favorite music.
Unfortunately, Spotify HiFi will only be available in select markets, at least at launch. Also, it will not be available for free, although no price has been announced yet. We'll come back to this when Spotify reveals the launch date and price for its new HiFi subscription tier.
For now, let's talk about what Spotify HiFi means. Well, just like
Tidal's HiFi
service, this is all about sound quality. Spotify HiFi promises to offer music in CD-quality, lossless audio format to your device and speakers compatible with the streaming service. If you're looking for high-quality music streaming, Spotify HiFi seems like a great choice, assuming the price won't be too high.
On a side note,
Spotify revealed a brand new feature
aimed at artists: Spotify Clips. It works like Snapchat's Stories and allows artists to use playlists to share their stories with fans. The company announced Spotify Clips will debut on Spotify playlists, featuring artists in short videos today.