Sony's AR fun camera app is now available via Google Play Store
9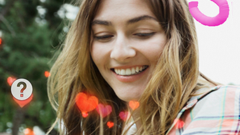 When Sony announced its
Xperia Z3
and
Xperia Z3 Compact
earlier this month, it also introduced several new camera modes for the 20.7 MP snappers that are found on the back of the two handsets. One of them - AR fun - is now available as a separate download via Google Play Store.
The AR fun application allows you to add Augmented Reality objects to your photos just moments before you snap them. To do that, you'll have to swipe your finger on the screen - on the area where you want AR objects to show up. You can also add doodles and text to photos. Sony uses its own face recognition technology and a so-called "SmartAR Engine" to detect faces and 3D objects - so you can easily decorate them with AR objects (including hearts, fruits, and so on).
You can take a look at how AR fun and other new Xperia camera modes work in
our hands-on video here
.
The AR fun app isn't compatible with non-Sony smartphones, and may not work with older Sony handsets, either. Anyway, you can get the app via the source link below.