Sony's 2012 portfolio launch schedule leaks with pricing, exotic food codenames in tow
21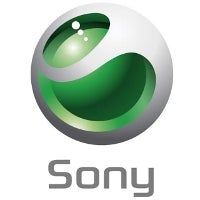 Sony's sales report for India is making the rounds, and the part that leaks its upcoming handsets for 2012, is particularly interesting, more so since they leaked with the suggested pricing.
Carriers usually get these quite in advance, so as they can decide which ones will make it on their network, and the list of 11 handsets includes some names we already know about, as well as a lot of others we haven't heard, since they are scheduled for way out there in September, for instance.
OK, now what do we know about the ones that will be released fairly soon.
Scheduled for an April launch are the
Sony LT22i Nypon with its bright 4" WhiteMagic display
, and the
Sony MT27i Pepper
with a more mundane 3.7" Reality Display.
What's specific for those two is that they are rumored to come with
ST-Ericsson's NovaThor dual-core chipset
, which will mark a breakthrough for the silicon maker in the mobile industry, as until now we only had
the HTC Sensation Z710t
phone with this silicon.
NovaThor supports the TD-SCDMA network of the world's biggest carrier China Mobile, so that's what Sony might have had in mind.
Sony ST25i Kumquat
, which, judging by its pricing, goes directly in the lower mid-range. The
Kumquat
is a rumored successor to the
Xperia mini
, whose model number is ST15i.
While it's expected to have the same NovaThor U8500 chip as the rest of the April gang, the screen here could be much smaller at 3.5" with FWVGA resolution. It's also rumored to feature a 5-megapixel camera.
Further down the list, and the last ones we have heard about, are the entry level
Sony Xperia ST21i Tapioca
and
Tapioca_DS
, scheduled for the summer, which maintain the trend of exotic food item titles. The
Tapioca we saw listed with 800MHz CPU, 3.2MP camera and 3.2" display
with HVGA resolution - meh, we know, but the price is also pretty low.
The rest of the leaked handsets we have no idea about, but we are especially intrigued by the
Sony Hayabusa
and
Sony Mint
, which, judging by their upscale pricing, should be the company's flagships for 2012. The Hayabusa is scheduled for July, and this name we associate with fast Suzuki motorcycles and unmanned spacecraft, so it could be one zippy handset. The Mint is not coming until the fall, so we'll have to wait for more leaks on that one.
source:
GSMArena
via
PhoneMantra