Sony Xperia XZ3 is "not certified" with Verizon (but will work on T-Mobile and AT&T)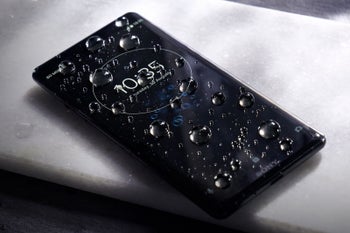 Sony's newest high-end smartphone, the
Xperia XZ3
, is among the best handsets announced at
IFA 2018
this week. The new device will be available for
pre-order in the US
starting September 24, and should ship to buyers in October.
Like all Sony phones released in recent years, the
Xperia XZ3
will be sold only unlocked stateside. But what carriers will it be compatible with? Most of Sony's latest smartphones work only on GSM/LTE operators like AT&T and T-Mobile, with the exceptions this year being the
Xperia XZ2 Compact
and
Xperia XA2
- both officially certified for use on Verizon Wireless. With that in mind, we asked Sony if the Xperia
XZ3
would also be compatible with Verizon. The answer: "The XZ3 is not certified with Verizon at this time."
Sony's answer obviously doesn't exclude a future Verizon certification. However, it's probably safe to assume that, at launch, the Xperia XZ3 will not work on the largest US carrier, instead being compatible only with AT&T and T-Mobile (and perhaps their prepaid brands, too).
Priced at $899.99, the Xperia XZ3 offers a somewhat fresh design, a 6-inch OLED display with 1440 x 2880 pixels, a Snapdragon 845 processor, an advanced dual camera, and plenty of other high-end features. You can take a closer look at the phone in our
Sony Xperia XZ3 hands-on
.