Sony Ericsson forced to abandon Nexus name?
1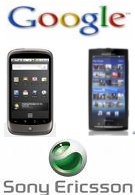 Think back a year ago when Android first launched with plenty of excitement with Google's backing to where it is now. Way back in November before any news of the Nexus One arrived, Sony Ericsson announced that it was calling the custom Android UI, the one found on the XPERIA
X10
, "Nexus" and that it would be seen on more devices from the veteran handset maker. That changed when all the excitement of the Nexus One came into light – forcing a showdown between the two companies. An unnamed Sony Ericsson representative admitted to Pocket-lint at CES that they were forced to abandon the name in relation to mobile phones in the wake of Google's handset. It eventually was changed to "Timescape" and "Mediascape" – referring to the apps that sort contacts and multimedia content. It's showing the fragile relationships between the two companies with Android. Sure we've seen a huge explosion of handsets featuring Google's Android platform, but there are already inconsistencies between all handsets – possibly showcasing the disparities between forged relationships in the industry.
source:
Pocket-lint