Snapseed receives an interface overhaul on both iOS and Android courtesy of a new update
4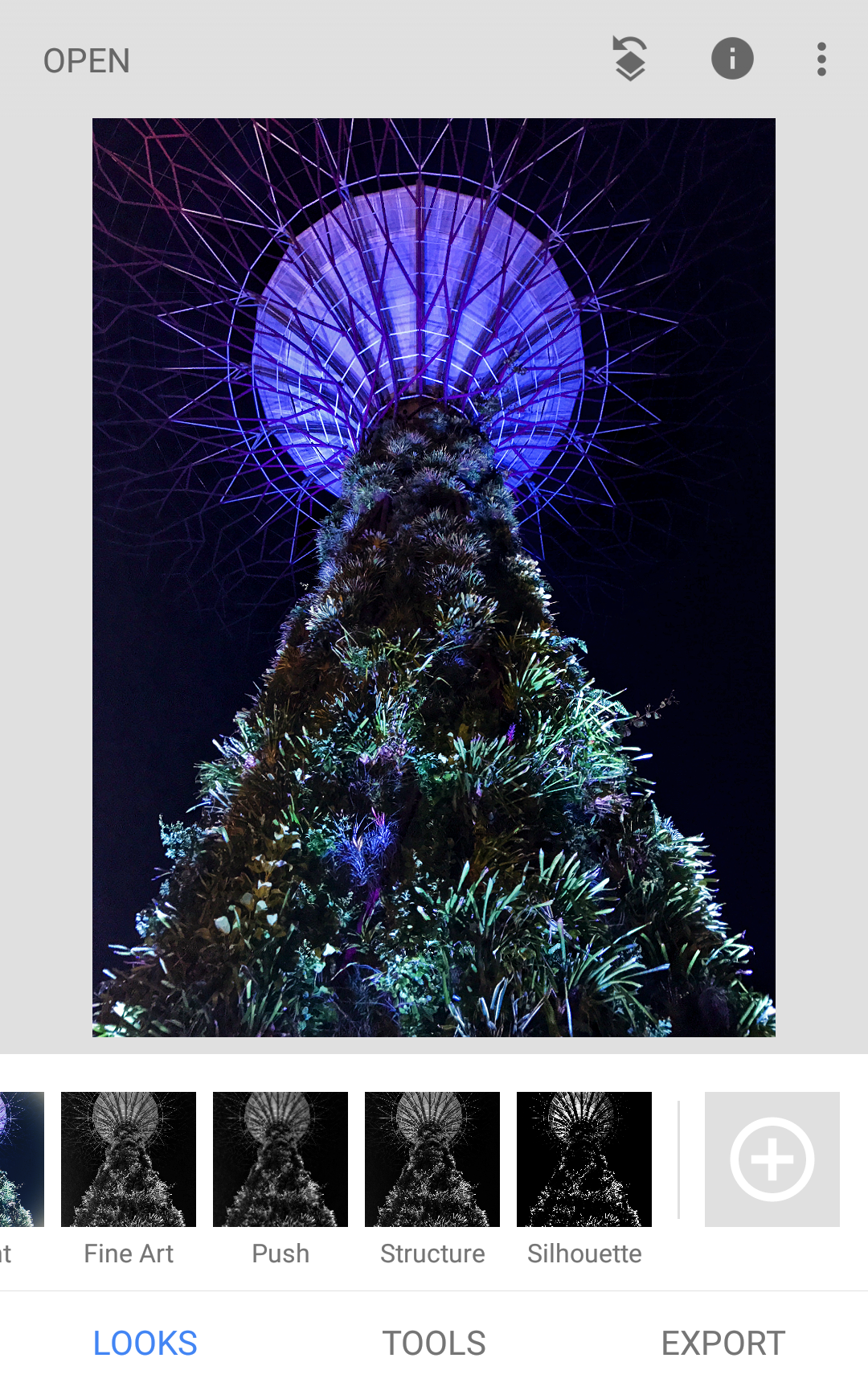 Snapseed's revamped new interface
Google has just begun the rollout of Snapseed v2.18 which could easily be deemed a milestone update despite its incremental vesion number due to the simple fact that it overhauls the user interface of the popular image-editing app and makes it that much more user-friendly and easy to use.
The update to the app should be rolling out now to Android and iOS.
Previously a bit more complicated and requiring getting used to, Snapseed 2.18 now has a friendly new UI that features all the available user-customized filters, dubbed Looks, first thing when you open the app, allowing users to quickly apply them to a fresh new photo you're about to edit.
Looks allow you to quickly apply your favorite settings to an array of images, which is a neat functionality that superchargers one of the already best image-editing apps available for either iOS and Android. On top of that, there are 11 new presets created by the Snapseed team for you to choose from.
Finally, the Perspective tool finally lands on the iOS version of Snapseed. Skewed lines and crooked horizons, begone!