Smoking Control for Windows Phone will help you monitor your smoking habit
3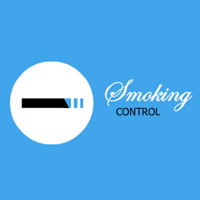 Smoking Control does not boast that it will help you quit smoking. It's not one of those health-centric apps, which promise to change your life by helping you get rid of your dangerous habits. On the contrary, Smoking Control is a simple Windows Phone app, which allows you to keep tabs on the amount of cigarettes you smoke daily and monitor your tobacco intake.
In order to do its job, Smoking Control requires you to input the amount of cigarettes you want to smoke per day, as well as the exact time when you light up a smoke. After you have done so, the app will suggest when it will be advisable to practice your habit again. You can also set a global or a daily limit for the amount of cigarettes you want to smoke and Smoking Control will notify you if you are about to exceed your quota. In addition, you can also view a timestamped log of the tobacco products you have smoked.
Thanks to a recent update, this Windows Phone app received support for Live Tiles – it will display when it's okay to light up right on your home screen. The daily limit of allowed cigarettes can be viewed there, too.
Smoking Control is priced at $0.99, but you can benefit from a free three-day trial and see if this app will suit your liking.
Download: Smoking Control (
Windows Phone
)
via:
WMPoweruser