Sex in Seattle or Porn comes to Google Glass
24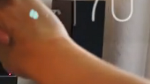 You just knew it was going to happen. With
all kinds of apps making their way to Google Glass
, why not
one for porn
?
MiKandi
, known for creating and distributing adult apps, has been testing out Google Glass. According to co-founder Jennifer McEwen, the company will be providing porn content for the wearable device.
McEwen says that
MiKandi
has been very impressed with the quality of the video recording and photography from the device. "
We're experimenting with the features of Glass. From our initial use of the device, photo and video recording is more powerful than we expected
," she said. What is interesting is how Google Glass might actually shake things up in the industry. McEwen says that her company has been taking advantage of the POV aspects of using Google Glass which might change the perspective of some future videos.
MiKandi even shot a teaser for its Google Glass service. You can check it out below. And no heavy breathing. We'll know.
source:
ZDNet