Selected articles from all Rolling Stone issues coming to Google Play Newsstand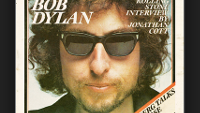 Rolling Stone announced on Wednesday that three to four stories from each issue of the magazine will be available for free from the Google Play Newsstand, starting this Friday. The Google Play Newsstand is an app that is available for free from the Google Play Store. Google has purchased advertising in the magazine as part of the deal.
Rolling Stone plans to enhance the articles with multimedia in the months ahead. Brian Irving, Global Head of Marketing for Google Play, says that by having Rolling Stone available in the Google Play Newsstand, it will show off the platform's features like key word search.
The magazine of the counterculture when launched in 1967 (the first cover featured John Lennon from the movie "
How I Won the War
"), Rolling Stone eventually became more mainstream and financially successful. Initially printed on newsprint, the magazine shifted to a glossy large magazine format in 1980, and changed to the current smaller magazine style in 2008.
source:
FastCompany
via
AndroidAuthority