Samsung's ChatON messenger huge update brings cross-device syncing, better tablet support
5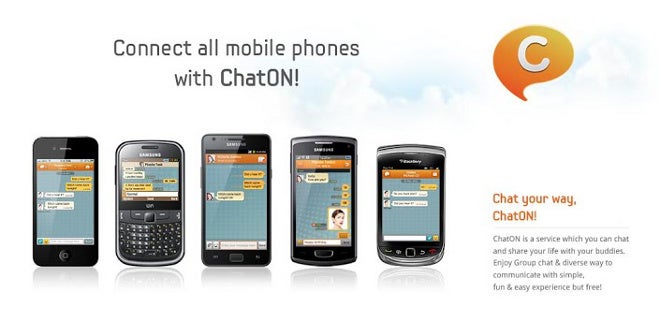 When it comes to messaging, iMessage and tons of other services have started seriously challenging the good ol' text message, and Samsung's ChatON is one great app for texting. The application now received a huge update with syncing across multiple devices, better support for tablets and plenty more.
ChatON is a messaging service available not just on Android, but on iOS, Windows Phone, Samsung's feature phones like the Samsung Star III as well and even the web.
ChatON now matures to version 2.0. The list of new features is long, but a couple more notable ones include multi-image transfers and better integration with social networks. ChatON is now available in more than 200 countries and over 60 languages. But it really is the full history and syncing of all chats when you sign in with your account across devices that is the big deal.
Here is the full list of changes below:
ChatON v2.0.5 update includes:
-Sign in with Samsung account: All connected devices receive the same message simultaneously
-Move Special buddy to More menu
-Improvement of My Page: Multiple profile images & Comment on PostON
-Change font style of chat room
-Send multiple images at once
-Send Anicon/Animessage+text

[For tablets] ChatON Tablet v1.9.3 update includes:
-Walkie-talkie [push-to-talk]
-Improvement to My Page
-Add image effects
-Add group profile editing
-Add members of chat room as a group
-Add typing status