Samsung turns to BlackBerry to enhance Android security
43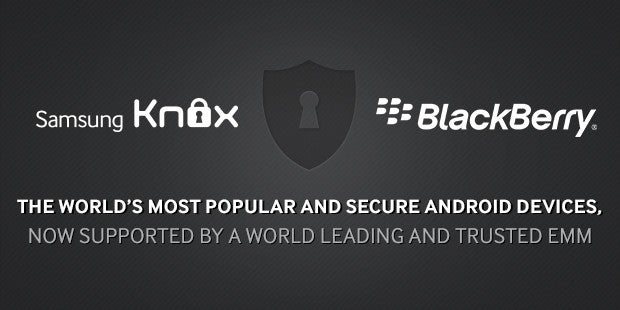 Samsung and BlackBerry today announced that BES12 (BlackBerry Enterprise Server 12) would be integrated with Samsung's KNOX security platform on Galaxy smartphones and tablets starting early 2015. This will allow Samsung to provide enterprises with a more secure mobility solution for Android.
Combined, Samsung KNOX and BES12 offer many benefits, including various security enhancements, an improved user experience, and total separation of personal and business data (to ensure employee privacy and corporate security). You can find more details about the deal at the source links below.
Last month, a report claimed that
Samsung KNOX was rather easy to hack
. Moreover, earlier this year,
BlackBerry CEO John Chen also suggested
that KNOX wasn't secure enough to truly protect Android. It seems that Samsung took note of that, now that it has partnered with the Canadian company.
Apart from being new partners when it comes to mobile security, Samsung and BlackBerry are competitors in the smartphone market, with the Korean giant being one of the manufacturers that are responsible (we're not sure if this is the right word) for BlackBerry's declining market share in the last years.