Samsung says you shouldn't be satisfied with the 1080p screen of the regular Galaxy S5
99+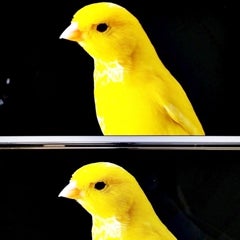 Samsung last month introduced its very first smartphone to feature a Quad HD (1,440 x 2,560) display: the
Galaxy S5 LTE-A
. While the new handset is available only in South Korea, with no plans regarding an international launch, Samsung is already telling customers that a Quad HD - or WQHD - screen is so much better than the Full HD (1,080 x 1,920) display of the regular
Galaxy S5
.
In an official blog post today, Samsung says that "you shouldn't be satisfied with what you're used to," because a Quad HD screen "is known to be 187% clearer than" a Full HD one.
The S5 LTE-A and the regular S5 offer the same screen size (
5.1
inches), but the Quad HD display of the newer smartphone provides an ultra-high 577 ppi density, instead of the 432 ppi density of the old model. So it's obvious why the new screen is sharper.
Samsung seems to imply that its Quad HD display is better than the one featured by
LG's G3
, by saying: "when having higher PPI, Super AMOLED's visual quality is maximized and the gap between it and LCD deepens."
Samsung is now waiting for Quad HD "to be standard on smartphone displays" before making the next steps - which, according to the company, should bring us flexible and transparent displays. Well, we're waiting for that, too!
source:
Samsung Tomorrow