Samsung says its new smartphone designs now part of a 5-year plan, not affected by Apple's lawsuits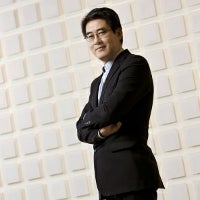 There have been rumors that the
Galaxy S III
design is this exact way in order to
fend off any potential lawsuits by Apple regarding its chassi
s, as the grandfather of the Galaxy S line is experiencing.
Samsung's Vice President of design Chang Dong-hoon, however, seems to be pretty entertained by that idea. Speaking to reporters at the 2012 Seoul Digital Forum, he stated that Samsung's smartphones form and shape have not been influenced by the ongoing lawsuits with Apple.
"
Our change in smartphone design is part of a five-year plan, not a sudden turn-around,
" claimed the executive. He reiterated once again that the soapy shape of the Galaxy S III has been decided on after trying out hundreds of possible scenarios (and
sticking with the home key in the last minute
, we hear). Well, if those Galaxy S line designs are now part of a 5-year plan, we are curious what's in it for next year.