Samsung reportedly confirms that its Galaxy S III 3G and S III mini won't be updated to Android KitKat
67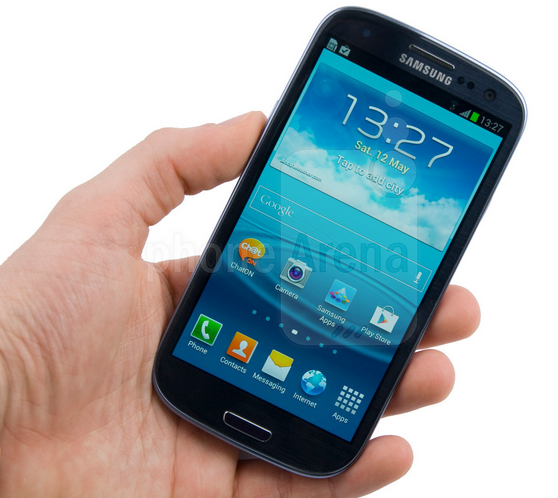 Yesterday, a leaked image suggested that Samsung's
Galaxy S III GT-I9300
(the 3G-only model) would not receive an official update to Android 4.4 KitKat. Unfortunately for folks out there still rocking the S III 3G, it looks like Samsung confirmed this.
SamMobile has reportedly received word from Samsung that the Galaxy S III 3G - pictured on the left - would not get KitKat because of its hardware limitations. The same goes for the
Galaxy S III mini
.
Here's the full statement from Samsung:
"In order to facilitate an effective upgrade on the Google platform, various hardware performances such as the memory (RAM, ROM, etc.), multi-tasking capabilities, and display must meet certain technical expectations. The Galaxy S3 and S3 mini 3G versions come equipped with 1GB RAM, which does not allow them to effectively support the platform upgrade. As a result of the Galaxy S3 and S3 mini 3G versions' hardware limitation, they cannot effectively support the platform upgrade while continuing to provide the best consumer experience. Samsung has decided not to roll-out the KitKat upgrade to Galaxy S3 and S3 mini 3G versions, and the KitKat upgrade will be available to the Galaxy S3 LTE version as the device's 2GB RAM is enough to support the platform upgrade."
Of course, 1GB of RAM is more than enough to run KitKat, as this version of Google's OS is optimized to work on devices that feature as low as 512MB of RAM. However, the S III and S III mini (both released back in 2012) have older variants of Samsung's TouchWiz UI, which likely makes the KitKat experience not so great.