Samsung reluctant to give more compensations for Note 7
22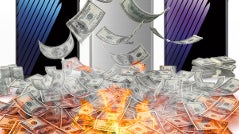 It appears that the fiasco surrounding the
Samsung Note 7
is far from over. The manufacturer has acquired the services of a law firm called Lee & Ko in response to a class-action lawsuit filed by 2,400 Korean consumers, which demand 500,000 won ($426) per plaintiff for the time and money spent on replacing the faulty devices, as well as for psychological distress that occurred after the accidents.
In addition, the law firm would have to respond to another 5 individual lawsuits by customers who claim to have suffered physical damages including burns and respiratory diseases as a result of the exploding batteries, amounting to a combined number of 42 million won or around $35,800 of compensations.
One of these individuals called Lee, has said that the company refused to take responsibility at first and blamed him, as he was one of the first people to report about the issue:
When I reported the explosion to Samsung, the company labeled it as outside shock and blamed me as a (problematic) consumer.
Samsung, however, seems to feel that enough was done to atone for the mistakes on its behalf. A written opinion submitted by the tech giant to a court reads:
We gave enough compensations and benefits to Note 7 consumers. The damages consumers are claiming are within the range that is endurable. (...) We recalled all the products resulting in a loss of nearly 10 trillion (more than 8,5 billion USD) won in order to minimize risk that consumers may face.
What the manufacturer offered to affected customers was an online coupon for 100,000 won ($86) and the opportunity to upgrade to the upcoming Galaxy S8 flagship for half the price.
source:
The Korea Herald
via
SamMobile