Samsung releases its own Tizen wearable SDK
11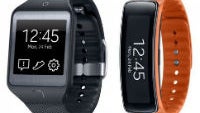 Obviously, today was all about
Android Wear
, but there's another major player in the mobile sphere that has a wearables platform. Samsung actually swapped out Android for Tizen on its new smartwatches, and it wants to get developers to make some apps for those smartwatches, so Samsung has released an SDK of its own.
Interestingly, the Tizen wearables SDK only includes settings for two of the three new Samsung wearables that will be running Tizen. The SDK supports the Gear 2 and Gear 2 Neo, but not the Gear Fit. Samsung has said that the original Galaxy Gear would up "updated" to Tizen at some point, so we assume apps built for the Gear 2 or Gear 2 Neo would also work on the original Samsung smartwatch.
It may seem as if Samsung is cutting it a bit close with this SDK, given that the Gear 2 and Gear 2 Neo are planned for release along with the Samsung Galaxy S5 in less than one month. But, Tizen on smartwatches just uses HTML5 apps, which are relatively easy to build. Still, we wouldn't expect there to be a huge amount of apps available for Samsung's devices at launch, especially with developers turning their attention to Android Wear.