Samsung announces new, enhanced Bixby Vision features
1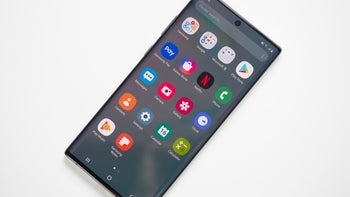 Samsung has just
revealed
a handful of new features that Bixby will be getting in the coming days, so if you're a fan of the AI, here is what you should expect. First off, the added enhanced Bixby Vision should make it easier for users to do more while on the move.
For example, you'll be able to see how a piece of clothing looks on you by simply using the phone's camera to search for a product similar to one right in front of you.
On top of that, Bixby can now translate entire blocks of text and turn a regular movie poster into an AR movie trailer. All with the enhanced Bixby Vision. Enhanced Live Translation is a brand new feature that allows Bixby Vision to capture multiple lines of text and translate them in augmented reality, without having to take a picture. The feature will work in real-time with 54 input languages and 104 output languages so that you can read signs and menus all over the world.
Picture Play enables Bixby Vision to turn movie posters into movie trailers. Simply point the camera at the poster, billboard, or other types of ads to get the details you need. Moreover, you'll be able to get all sorts of info about that movie such as the cast, reviews rating, and a plot overview.
Surprisingly, Samsung managed to upgrade Bixby Vision so that the virtual assistant can overlay video on the physical poster in front. And now the bad news: Samsung announced that these new features will first be available on the Galaxy Note 10 and didn't mention anything about other models.