Samsung building five R&D centers at $900 million apiece - from creativity incubator to applied materials
17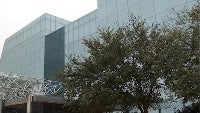 Samsung
spends a whole lot of money on research and development
, trying to stuff optical zoom in a phone that is less than 25mm thick for the next
Zoom
edition. We kid, but the Korean giant is apparently stepping up its R&D efforts on all fronts, as plans were unveiled to open 5 innovation centers, at a total cost of $4.5 billion, some of which will open as soon as next summer.
Each new R&D establishment will be focusing on different aspect of the innovation process - from a creative ideas incubator, through applied materials science projects, to components, flat screens and chipset research. One of these centers, near Suwon, will be dedicated exclusively to
smart devices
, so we'll keep a watchful eye on what will be cooking over there. As per one Samsung research scientist:
R&D may not generate tangible results in the short term. But the key point is that Samsung can't survive, if it fails to develop products that can give value to customers. Much of the remarkable progress in fields such as mobile computing and medicine has been possible thanks to the advancement of information technology backed increased spending on research.