Samsung R&D spending reached record $9 billion in 2011
21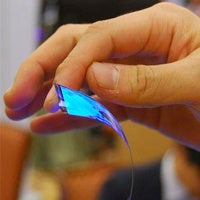 Samsung has
bumped up its research and development investment
to the largest in the company's history. Samsung R&D spending reached a record $9.1 billion (10.3 trillion won) in 2011. This is the first time the Korean company goes over 10 trillion won in spending.
In addition to that, Samsung also invested nearly $20.1 billion (22.7 trillion won) in manufacturing plants. If you sum it all up, the Koreans spent nearly $29 billion on its research projects and manufacturing upgradesin 2011.
R&D is a crucial investment in the fast-paced mobile industry with only Apple being a notably stingy with research and still reaping huge profits. Apple allegedly spent only around $2.4 billion, fading in comparison to Samsung's $9.1 billion. We have to note, though, that this doesn't take into account the fact that Samsung is fighting on many fronts and there's a difference in scale.
Samsung is also expected to continue growing R&D spending while most other companies cut it. Rivals in display technologies like Sony and LG are dropping or - at best - keeping investments stable, but overall research spending is on the decline.
R&D might not show in months and sometimes in years, the efforts usually lead to generational leapfrogs in technology. One example, we've heard about recently is a smartphone with a flexible, folding display. Samsung promised to bring this in 2012, and it's also working on its Exynos line of chips and AMOLED series of screens.