Samsung arrives in Silicon Valley, to open an R&D center next to Google
18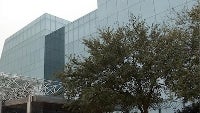 With sales north of $187 billion, Samsung can afford to splurge for extra research and development activities to keep itself on the cutting edge, and where else but the brimming hub of global innovation - our beloved Silicon Valley.
That's right, today Samsung Electronics will be cutting the ribbon on a new R&D center to "
support growth, open innovation and collaboration activities
", which should be up and running next year in a year or so. The research center will cover a new 8.5-acre campus in Mountain View, where Google's headquarters are, and will comprise of two new six-story class-A office buildings.
"
Our new state-of-the-art R&D center will provide an outstanding environment to support our plans for strategic growth and attracting the very best employees
," comments Daniel Eum, president of Samsung Research America. "
This expansion, in addition to Samsung Semiconductor's new San Jose campus, builds upon Samsung's 35-year history in the Bay Area and reinforces our commitment to the valley
."
Since the R&D center place has been chosen in the same area where Google lives, we'd wager to guess Samsung is planning to spin the mobile software innovations, as it mentioned recently, so at least folks that live nearby will know where to complain on the next iteration of TouchWiz.