Samsung appeals first Apple patent trial, removes SEP patents from upcoming sequel
11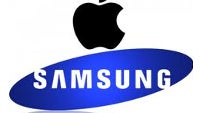 Big news on the Apple-Samsung legal front. If you're reading this after just waking up, you might want to down some coffee first because legal issues are not the thing to greet your day with until you get your caffeine fix. Let's start with the expected. Now that
Judge Lucy Koh has certified the amount of money awarded to Apple from Samsung
in the first patent trial at $929 million, Samsung has gone ahead and officially appealed the entire case. Apple might also appeal Koh's decision not to issue permanent injunctions against the Samsung devices found to have infringed on Apple's patents.
One of the issues will be the '915 pinch-to-zoom API patent. Last year, the Central Reexamination Division of the United States Patent and Trademark Office rejected all claims related to the patent
after it was invalidated by the USPTO in December 2012
. If the appeals court agrees that the patent should never have been issued to Apple, we will see yet another new trial. Now don't you wish you listened to your dad and pursued that law degree?
Also of note is Samsung's decision to remove its Standard Essential Patents from the Apple-Samsung patent trial sequel set to open on March 31st. A stipulation agreed to by both sides limits Samsung's ammunition to one claim from two non essential patents. In return, Apple has withdrawn all counter claims regarding FRAND patents and Samsung's SEPs. The Korean manufacturer already used its SEPs to win against Apple at the ITC, although
the President saved Apple from receiving an exclusion order
.
Samsung didn't comment on its strategy here, but removing the SEPs and all of the questioning relating to FRAND might maker things move along a little more smoothly than if the stipulation had not been agreed to by both sides.
source: FOSSPatents (
1
), (
2
)