Judge Koh completes $930 million damage award to Apple, but company loses bid for Samsung injunction
27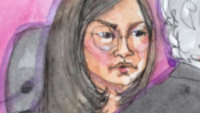 With a flick of a pen, Judge Lucy Koh finalized the $929.8 million damage award to Apple due from Samsung, related to the first epic patent trial between the two tech rivals. Back in August 2012,
Apple won a $1.05 billion jury award
which was reduced when Judge Koh agreed that there were some inconsistencies between the jury's decision and the dollar amount awarded to Apple.
Koh vacated $450 million of the verdict, and held a new trial
to determine how much of that $450 million Apple was entitled to.
That jury came in with a $290 million verdict
, leaving Korean based Samsung owing Apple the $929.8 million awarded.
While that might be good news for Apple, Judge Koh did deny Apple's request for a permanent injunction against Samsung. And with
both sides failing to reach an agreement on key patent issues
after court ordered mediation did not work, both tech giants are expected to meet in Judge Koh's courtroom at the end of the month for the sequel to the first trial.
Expected to capture the same media attention as the first trial, the second patent trial includes much more relevant devices from Samsung including the still popular
Samsung Galaxy S III
. Even though it is now two generations old, the handset is still offered by many pre-paid carriers. Because the upcoming trial features more recent models, legal experts agree that any damages awarded could be higher than the amount the jury agreed on in the first trial.
source:
WSJ