President Obama vetoes the ban on sales of some Apple products
99+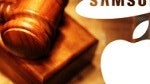 For the first time since 1987
, a President has vetoed a product ban that was ordered by the US International Trade Commission (ITC). The ITC had ordered the ban on the sale of some Apple iPhones and iPads in the US this past June.
The decision affected the
iPhone 3GS
,
iPhone 4
, iPad 3G,
iPad 2
3G, and
iPad 3
which were
specific to models sold by AT&T.
The iPhone 4 and iPad 2 3G are the only models currently sold by Apple.
Since that ban was announced, and was
set to take effect on August 5th
,
Apple and other interested parties
, whether affected by the ban or not, have been lobbying to avert the action.
Even Verizon
, who it could be argued would benefit from hindering AT&T sales to a small degree,
asked that President Obama veto the ban
, citing that ITC litigation is too high-stakes a game for such disputes.
The ban stemmed from Samsung winning the argument that Apple had infringed on its patents. From the beginning though, the ban raised a number of concerns by trade experts, lawyers and technology companies alike. The ITC is often used as an avenue for patent arguments because it is seen as an easier body to sway and impose an import ban than through traditional courts.
source:
The Wall Street Journal