Samsung UK is saying that the Froyo update is being pushed out today for the Galaxy S
2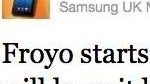 Well it appears that a recent message posted by Samsung UK's Twitter account finally gives hope for the many people who decided to call the Samsung Galaxy S as their handset of choice.
From the sounds of it, Samsung Galaxy S owners in the UK are in for a special tasty treat starting today since the long awaited Android 2.2 Froyo update is being rolled out. Although not everyone will be getting it today, it'll most likely reach out and cover everyone before November is completely up.
Naturally, all of this bodes well for the wealth of US consumers who also picked up a variant of the popular handset. Now that some of our friends over the vast ocean are starting to get in with the anticipated update, it shouldn't be long now before it starts to migrate to our portion of the world.
source:
Twitter
via
BGR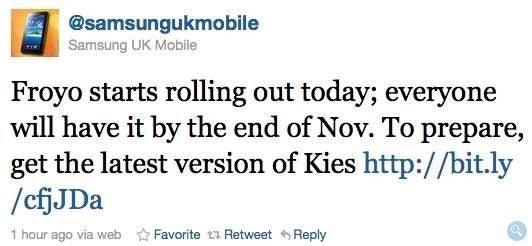 Samsung Galaxy S owners in the UK are getting Froyo
Recommended Stories