Samsung brings voice support to the Galaxy Watch Active2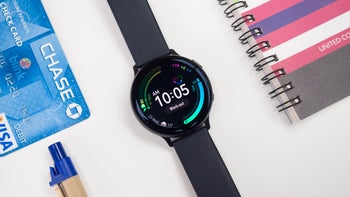 Samsung
recently released a small update for the
Galaxy Watch Active2
that brings one feature that's been exclusively available to Galaxy Watch3 users: voice support during exercise. After the update, you'll be able to listen to voice during a workout via your Bluetooth buds. It's a much easier way to convey important information like heart rate and running distance while you're working out.
If you're setting a goal for your workout and you're using the Galaxy Watch Active2 to keep track of your exercise, you'll be notified via voice when you're met that goal. Moreover, you'll receive voice guidance that will tell you what you need to do to reach your goal.
It's a very nifty feature that Samsung Galaxy Watch Active2 users will now be able to use without having to pay anything, unlike Fitbit users that must pay for a Coach premium subscriptions to receive such benefits.
The changelog spotted by
TizenHelp
also mentions the update adds stability to various functions, as well as some bug fixes. The rollout kicked off in South Korea earlier this week, but it will be available worldwide very soon.