Samsung Galaxy Watch Active: sleek new design, big focus on fitness
6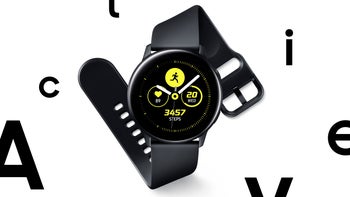 The Galaxy S10 series is the focus of today's Unpacked event but that doesn't mean its Samsung's only announcement. In fact, the company has a range of wearables up its sleeves which is led by an all-new smartwatch dubbed the Galaxy Watch Active.
A Sleek Design With no Rotating Bezel
Much like the Samsung Gear Sport that it replaces, the new Galaxy Watch Active focuses quite heavily on physical activities and user health. In the past, these two elements have been associated with rather rugged designs, but interestingly enough this offering doesn't match up to these expectations. In fact, the Galaxy Watch Active is perhaps Samsung's sleekest smartwatch to date.

After years of including a rotating bezel on its smartwatch lineup – a feature which has since become a fan-favorite due to the ease of use – Samsung has chosen to scrap it entirely in favor of one significantly thinner and cleaner bezel that wraps around the 1.1-inch circular display.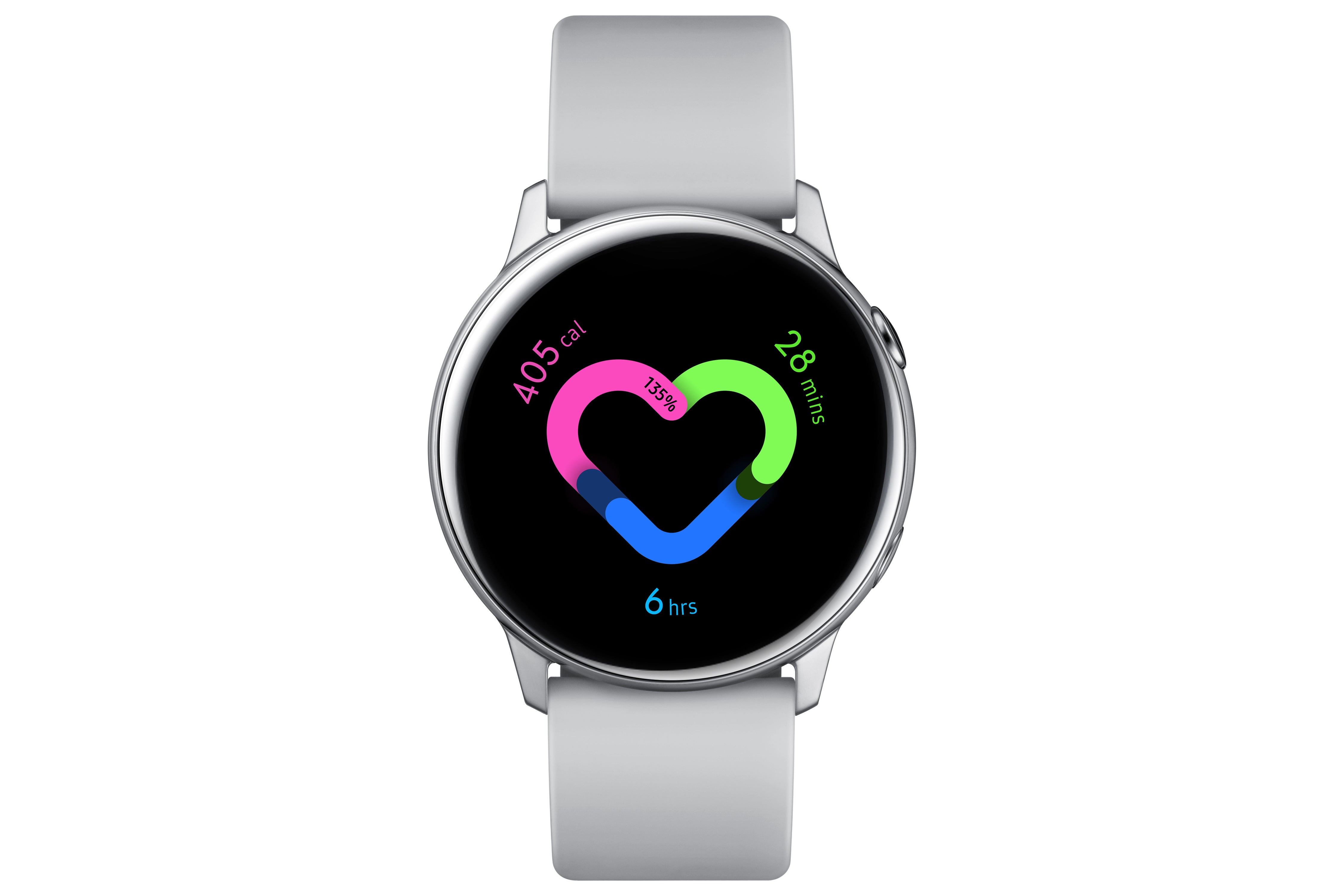 Elsewhere on the smartwatch, Samsung has opted for an aluminum casing paired with a simplistic rubber strap. The Galaxy Watch Active also features two round physical buttons along the right side which replace the previous pill-shaped ones.

Completing the physical aspect of this smartwatch is a new glass panel on the rear that houses a heart rate monitor.
Revamped UI Paire With a Speedy Processor
Unsurprisingly, the Galaxy Watch Active ships with the latest version of Tizen straight out of the box. In the hope of unifying the experience across its entire product lineup, though, Samsung has implemented a number of UI updates.
Similar to One UI, which is Samsung's custom Android skin, this updated version of Tizen relies heavily on dark backgrounds and splashes of color where necessary. This is no coincidence as the Galaxy Watch Active will have an AMOLED display, thus allowing pixels to be turned off when displaying black colors and subsequently saving battery.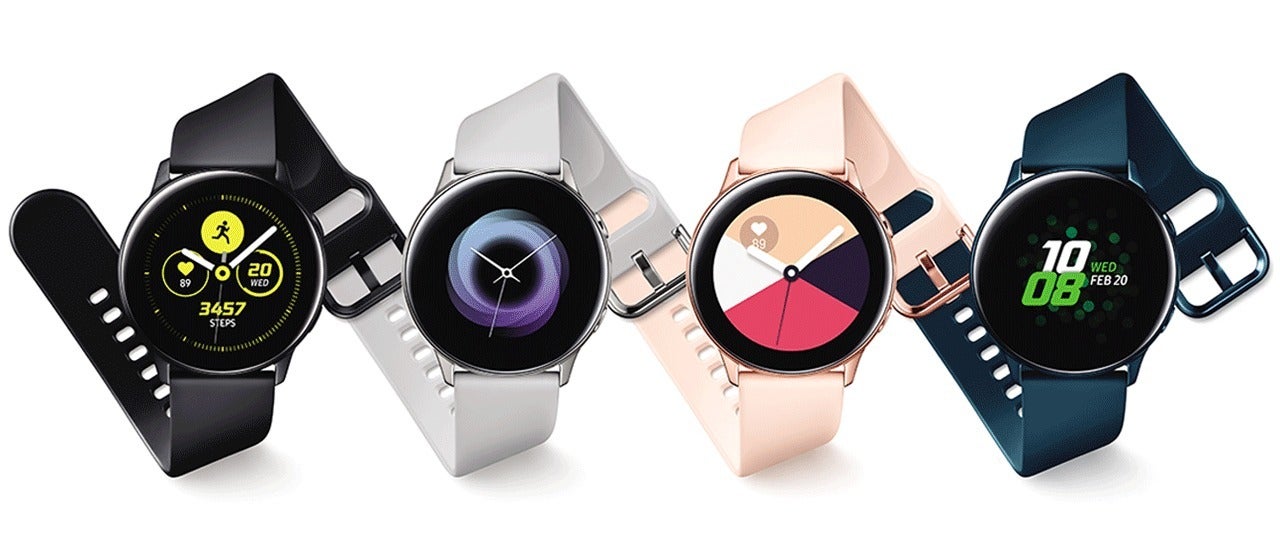 While on the topic of battery, it's worth noting that the Galaxy Watch Active includes a 236mAh cell. In comparison to previous devices, this battery is quite a bit smaller. However, the display isn't as big as previously and there is also a much newer processor – the dual-core Exynos 9110 – which is drastically more efficient. As a result, battery life shouldn't take that much of a hit and users should still be able to get 24 hours out of a single charge.
Activity Tracking and Blood Pressure Monitoring

In terms of features, as mentioned above the Galaxy Watch Active focuses heavily on fitness. Through the new version of Tizen, the smartwatch will give users three main goals to focus on each day: calories burned, minutes of exercise, and moving each hour. Each of these is tracked with their respective graphs that are highlighted in different colors.


Elsewhere on the feature list is Elsewhere on the feature list is continuous heart rate monitoring, allowing users to keep track of their heart rate throughout the day. Moreover, much like the Apple Watch, the Galaxy Watch Active will warn users if it detects any irregularities.




Eventually, blood pressure monitoring will be available too through the My BP Lab app. This feature has been jointly developed with the University of California, San Francisco and will be available to download on March 15. Initially, though, only consumers in the U.S., U.K., Canada, Singapore, Australia, and Germany will have access to it.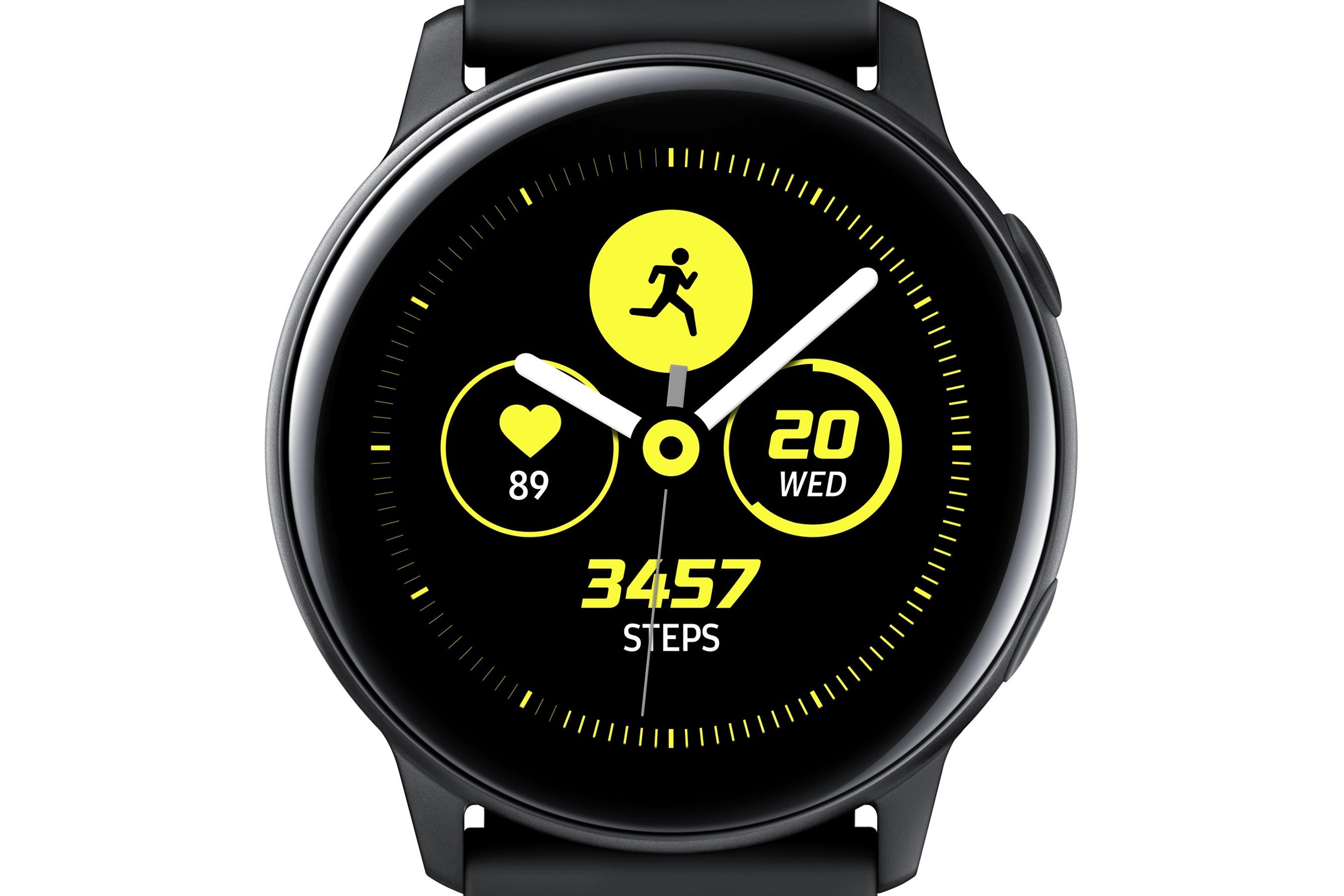 As expected, Samsung's latest wearable supports a variety of different workout modes in addition to automatic workout detection. Owners don't need to worry about getting it wet either as the smartwatch is water resistant up to 50 meters.

Completing the entire setup is 4GB of storage paired with Bluetooth 4.2 and NFC support for mobile payments. Unfortunately, the wearable isn't available with 3G or 4G LTE support.
Samsung Galaxy Watch Active Release Date & Pricing

The Samsung Galaxy Watch Active will be available to purchase in four colors (Silver, Black, Rose Gold, Sea Green) and costs $199.99 in the US. Like the Galaxy S10 series, shipments begin March 8. However, those of you eager to purchase the wearable can pre-order it starting tomorrow, February 21. If you do so, you'll receive a free Wireless Charging Pad.
Regarding compatibility, the Galaxy Watch Active work with any Android smartphone running Android 5.0 Lollipop and with at least 1.5GB of RAM – this means a number of entry-level smartphones can't be used. Alternatively, if iPhone is more your style the requirement is an iPhone 5 or above running iOS 9 or higher.