Samsung Galaxy S6 scores a solid victory against the iPhone 6 in our blind camera comparison
99+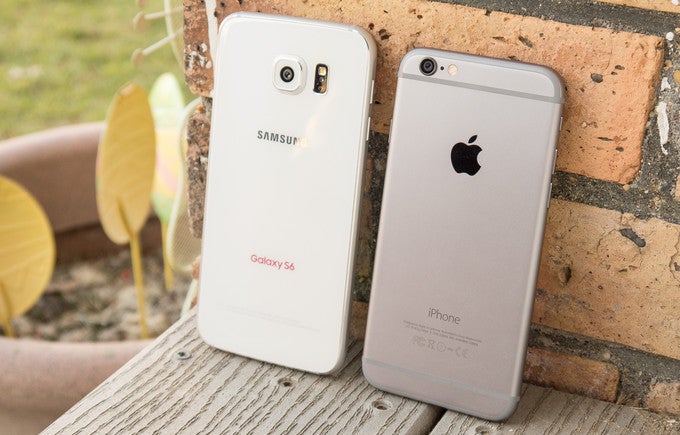 Boy, that
Samsung Galaxy S6
has one great camera, doesn't it? The shooter may not be absolutely perfect, as you surely know if you've read our
review of the Galaxy S6 camera
, but it is definitely potent enough to beat the
iPhone 6
in a camera comparison. And our readers seem to agree. The Samsung Galaxy S6 is the winner in our blind camera comparison, and it beat the iPhone 6 by a mile. Samsung's flagship topped six out of six scenes, collecting about 9 times more reader votes than the iPhone.
Surprised by the results? We aren't. the Samsung Galaxy S6 has proven to be an excellent shooter time and time again, especially in low light scenes. What's really surprising, however, is the margin by which it won this blind camera comparison. As a whole, the iPhone 6 has a very solid 8MP camera producing pleasing images with vivid colors. Still, our readers seem to prefer the sharper photos delivered by the Galaxy S6's 16MP camera.
That's all for today, folks, but it won't be long until we bring you a more thorough camera comparison. We'll be back with more photo samples, accompanied by our own analysis in search of what makes the Galaxy S6's photos better than the iPhone's, and where it might be leaving room for improvement. Until then, here's another look at the images used in the blind comparison, as well as the numbers of votes from our readers.
Final results:
Samsung Galaxy S6 – 27063 votes
iPhone 6 – 3033 votes
Scene 1: A walk in the park

Side-by-side comparison
Scene 2: The ruins

Side-by-side comparison
Scene 3: A colorful close-up

Side-by-side comparison
Scene 4: Flowers

Side-by-side comparison
Scene 5: Battleship ready

Side-by-side comparison
Scene 6: Chill out

Side-by-side comparison