Samsung Galaxy S6 Edge Plus to be launched globally, Galaxy Note 5 might be sold only in select markets
40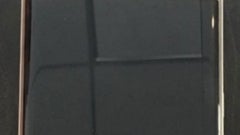 According to recent rumors, Samsung is getting ready to announce two new high-end, extra-large handsets: the
Galaxy Note 5
, and the
Galaxy S6 Edge Plus
. Both are expected to be officially
unveiled on August 13
, bringing plenty of common features, but also key differences.
The Korea Herald today has it that Samsung may plan to allocate more marketing resources to the Galaxy S6 Edge Plus, which should be released globally. At the same time, the Galaxy Note 5 might be launched only in select markets, including the US, South Korea, and other countries where sales of previous Notes have been strong.
Reportedly, a Samsung official recently declared that "talks with global mobile carriers to release the Galaxy S6 Edge Plus" were almost finalized, while details about the launch of the Galaxy Note 5 have "not yet been decided."
The Korea Herald says that, by launching the S6 Edge Plus globally and the Galaxy Note 5 only in select regions, Samsung wants to "avoid another cannibalization between its two similar products after its Galaxy S6 and S6 Edge gobbled up each other's market shares." However, this so-called cannibalization is, most probably, a non-issue for Samsung, as long as both the regular S6 and the S6 edge are selling well (
and they do
).
Earlier this year, Samsung struggled to keep up with demand for the Galaxy S6 edge, apparently
failing to predict its success
. Perhaps that's why the company is now looking to concentrate more on the S6 Edge Plus than on the Note 5. Of course, it remains to be seen if that's what Samsung is indeed planning to do.
The Note 5 and Galaxy S6 Edge Plus could feature 5.7-inch Quad HD displays, Exynos 7420 processors, 4 GB of RAM, and 16 MP rear cameras. Only the Note 5 will have a stylus pen, though, while the S6 Edge Plus' differentiating feature should be its dual-curve screen - similar to the screen of the Galaxy S6 edge that's already available to buy around the world.
Not long ago, we've
seen photos
that allegedly show both the Galaxy S6 Edge Plus
and Galaxy Note 5
- check them out below.
source:
The Korea Herald