Samsung Galaxy S6 Edge+: 5 key new features of the iPhone 6 Plus challenger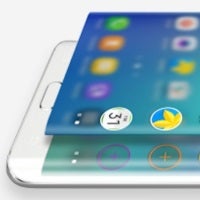 The Galaxy S6
edge
+ is quite the high-profile announcement from Samsung, even if the hype surrounding the Note 5 may have overshadowed it severely. After all, it is the more innovative device out of the two, and it also carries the legacy of Samsung's phablet-inventing Note line. So, it's understandable if your excitement is weighing towards the S-Pen wielding super-phone, rather than the jumbo S6 edge.
Do not underestimate the latter, though, for it too comes with meaningful improvements that successfully enhance its already appealing concept - a stylish, big-screen Samsung smartphone that's neither a complex Galaxy Note device, nor a budget Galaxy Grand phone. In other words, this is the ideal
iPhone 6 Plus
competitor by Samsung, and here are five of its key new features to go along with its mission statement.