Samsung Galaxy S5, T-Mobile HTC One M8 and new Gear wearables go on sale today
4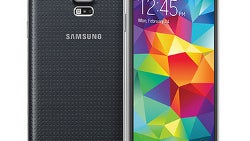 One of the most anticipated devices of the year, the
Samsung Galaxy S5
, goes on sale across carriers and retailers today. Along with it come fancy new wearables -
Samsung's Gear 2 and Gear 2 Neo smartwatches
, as well as the
Gear Fit
, a futuristic crossover between a fitness tracker and a smartwatch. Not just that, the T-Mobile-version of the
HTC One M8
is also hitting shelves today.
Naturally, prices for all these new gadgets differ across carriers and retailers, and there are plenty of great deals from the start. Verizon sells the S5 for $250 on a 2-year contract, more than other carriers, but it offers it with a buy one, get one free deal. AT&T offers discounts on Samsung's wearables when you get the new Galaxy S5, and Sprint also has some deals in store.
Then, there are the new Gear wearables. If you're looking for the best deal on those, you'd best purchase in a bundle with a Galaxy S5, a move that would save you quite a few bucks. Bought separately, the Gear 2 price starts at $299.99, while the Gear Fit starts at $199.99.
Guiding you through that jungle of prices and devices across carriers, we've summed the offers from major retailers up in the slideshow below. Take a look, and don't hesitate to share your thoughts on these new gadgets. Are you planning on buying the brand new Galaxy S5 or the T-Mobile HTC One M8? And what do you think about Samsung's new wearables?