T-Mobile's Samsung Galaxy S10 phones are up to $200 off at Costco
2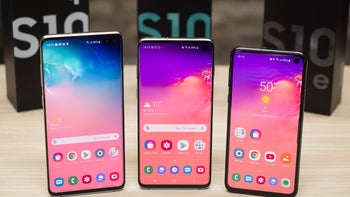 Thanks to a brand new deal that's now available at Costco, T-Mobile customers can save at least $150 on a Samsung Galaxy S10 smartphone, no trade in required. More exactly,
Costco lets you
buy a T-Mobile
Galaxy S10e
for $200 off the regular price, and a T-Mobile
Galaxy S10
or
Galaxy S10+
for $150 off. It doesn't look like the deal requires the activation of a new line, so T-Mobile users who only want to upgrade an existing line are not excluded from this.
In order to qualify for this T-Mobile Galaxy S10 deal, you need to be a Costco member. If you are not a member yet, you should know that Costco membership prices start at $60 per year (this provides access to discounts on many, many products). Another important thing to note is that this Samsung Galaxy S10 offer is not available online - you can only find it at Costco Warehouses. To search for a Costco Warehouse near you, go here.
You may be wondering why the promo image below mentions savings of up to only $150, when we said you could get a Galaxy S10e for $200 off. Well, that's because all T-Mobile Galaxy S10 models are $50 off by default at Costco and the new savings are applied on top of that. In other words, this new Costco deal allows you to buy a Galaxy S10e starting at $549 (instead of $749), a Galaxy S10 starting at $749 (instead of $899), and a Galaxy S10+ starting at $849 (instead of $999).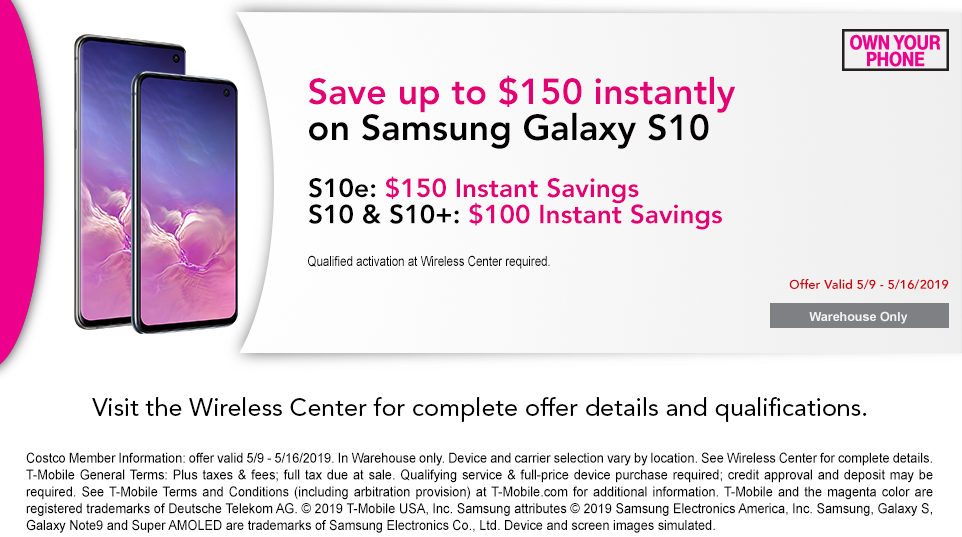 According to Costco, its T-Mobile Samsung Galaxy S10 promotional offer is valid from today, May 9, until next Thursday, May 16 - that's one full week.