Samsung Galaxy S III now on sale in Dubai, yours for $667
19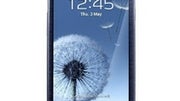 Although it is not supposed to be on the market just yet,
the Samsung Galaxy S III can already be purchased in Dubai,
apparently. Advertisements for the highly-anticipated smartphone were spotted at a mall by a fellow Reddit user, who initially presumed that only pre-orders were being accepted. However, after a brief conversation with a store employee, it turned out that the white version of the next Galaxy was in stock indeed with plenty of units waiting to meet their new owners. And if that is not enough, the
Samsung Galaxy S III
was priced at about $667, which is considerably cheaper than what Amazon is currently asking for the device.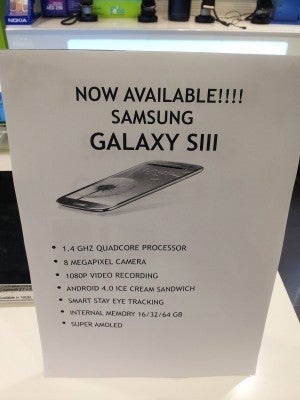 What caused the store to launch the Samsung Galaxy S III in advance is not yet clear, but we doubt that anyone who already bought one would complain.
As it was announced during its unveiling
, the smartphone's international launch is officially scheduled for May 29, which is a week away from today. And for those who happen to live across the pond, sorry, but you will have to sit tight and be patient as the device's U.S. version is expected to launch next month.
Thanks for sending this in!