Samsung Galaxy On8 gets teased with Super AMOLED display
5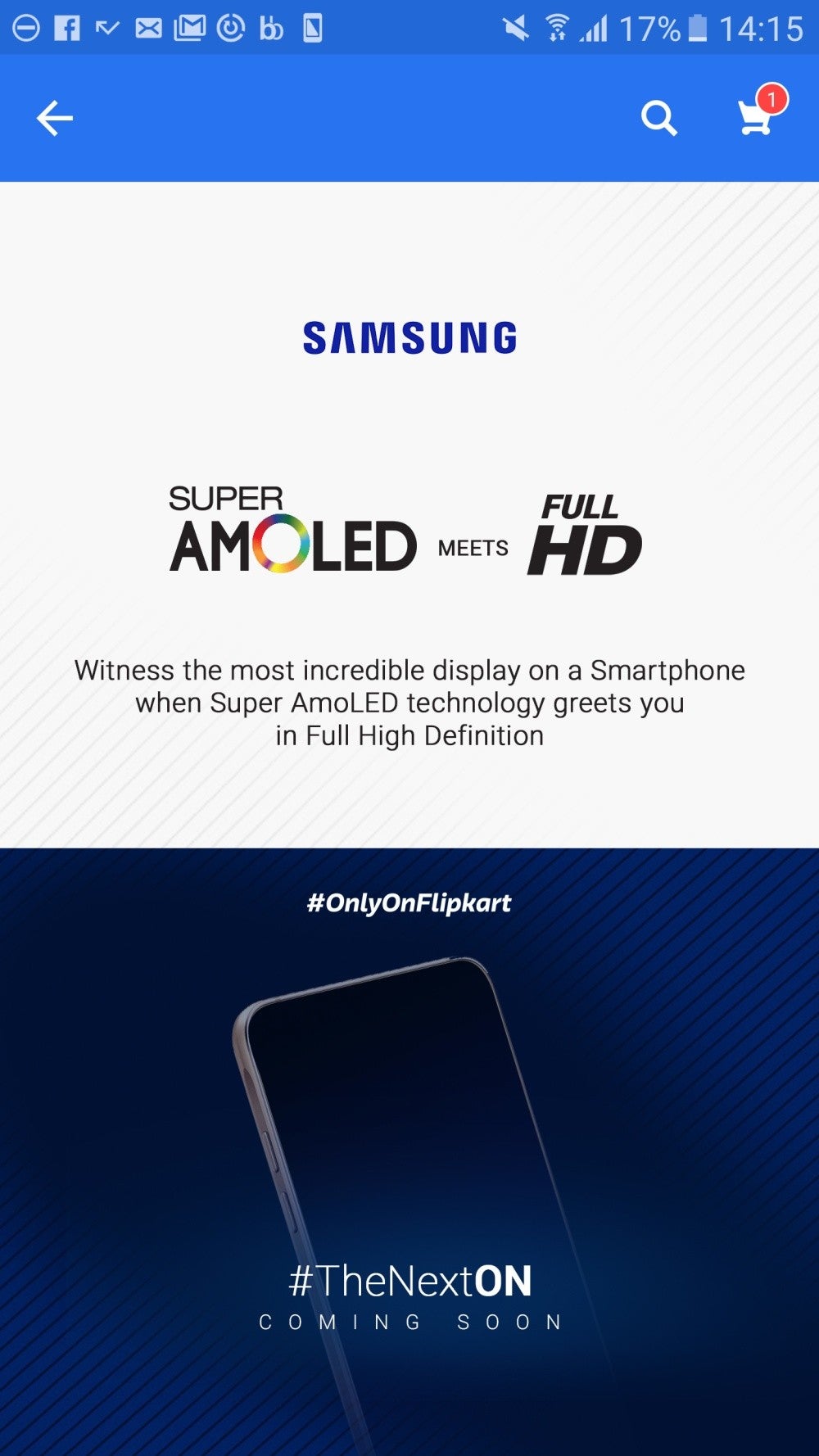 Samsung Galaxy On8 is the next big thing coming from the South Korean company. However, the upcoming smartphone won't be widely available since the Galaxy On series seems to be an Asian affair only.
Anyway, for those lucky to be able o grab one in their countries, Samsung seems to have the Galaxy On8 under wraps for a few more days. One of India's major retailer, Flipkart has just teased the smartphone along with a few of its specs.
The teaser doesn't reveal the name of the device, but Flipkart included the Samsung Galaxy On8 name among the partners for its Big Billion Days sales event, which is set to kick off on October 2.
This doesn't mean that Samsung will launch the Galaxy On8 on the same day, on the contrary, we expect it to be unveiled slightly earlier.
Specs-wise, Flipkar's teaser confirms the Galaxy On8 will sport a Super AMOLED display that supports full HD (1080p) resolution. The metal frame is another aspect that should set the Galaxy On8 apart from other smartphones in the same series.

Aside from these details, no other information has been revealed about Samsung's upcoming Galaxy On8 smartphone. However, we can safely assume the device will ship with Android 6.0 Marshmallow operating system right out of the box.
The rest of the phone's specs are likely to be teased in the coming days in order to increase the hype. Hardware aside, it will be interesting to see the price Samsung will put on the Galaxy On8, which is supposed to be the most advanced in the series. Stay tuned for more on this one.