Weird: The Galaxy Note 9 512 GB and Note 9 128 GB have the same price at Samsung
2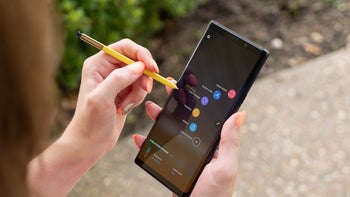 Do you need a high-end Samsung smartphone with tons of storage space, but don't want to pay too much for it? Well, we're glad to inform you that the
Galaxy Note 9
512 GB is currently sold by Samsung for $899.99 unlocked - that's $350 off its original price. At $899.99, the Galaxy Note 9 512 GB is the only Samsung handset that offers so much storage space without costing over $1,000. For comparison, the
Galaxy Note 10+
512 GB is priced at $1,199.
Curiously, Samsung is also selling the unlocked Note 9 128 GB for $899.99, so it's basically allowing customers to pick the 512 GB model at no extra cost. Hopefully, whoever wants to buy a Note 9 from Samsung won't do it before checking the prices of both models first. Both the Note 9 128 GB and Note 9 512 GB are available in the same four color variants (Midnight Black, Ocean Blue, Cloud Silver, and Lavender Purple), so there's no reason for anyone to choose the former instead of the latter - as long as the current prices remain unchanged, of course.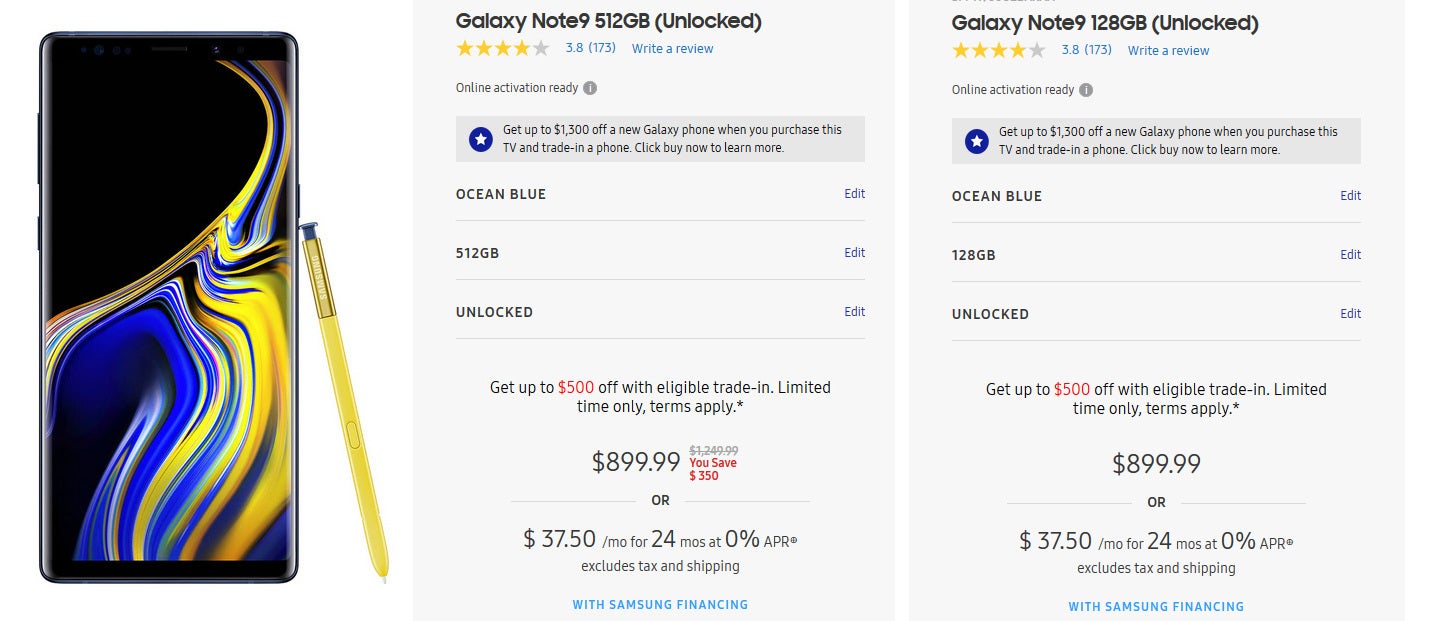 Choosing between the Galaxy Note 9 512 GB and Note 9 128 GB is not hard with these prices
Mind you, at this very moment, you can get the unlocked Galaxy Note 9 512 GB for $899.99 only from Samsung. All other US sellers are asking higher prices for the handset.
Although it's now over 1 year old, the Samsung Galaxy Note 9 remains a powerful high-end smartphone with plenty to offer - including a 3.5mm audio jack (this is nowhere to be found on the new Note 10 series). You can see how the Note 9 stacks up against its direct successor (Note 10+) via the first link below.